— A TRANSFORMATIONAL BUSINESS RETREAT FOR ENTREPRENEURIAL WOMEN
Cultivate | Expand | Breathe | Collaborate
January 9-15th, 2020
This retreat is for the woman entrepreneur who is ready to move forward with an aligned, powerful plan...and who knows that a gorgeous, relaxed space will help her do just that.
Maybe the way you've been pushing—trying so hard to make everything work—is the old way. Ushering your life and business into the next, wildly productive and aligned phase should not be done by force. Maybe you've realized lately that pushing and being the lone warrior with everything resting on your shoulders isn't working any more.
This is for the woman who wants to deepen her sense of self-empowerment.
For the woman who understands and desires genuine connection.
For the woman who feels like she doesn't have quite enough time or space to relax, who wants to embrace the coming year fully, AND who knows the importance of caring for herself body and soul.
This is for you…
Every meal as nutritious + yummy as your 2020 will be!
If you're ready to feel CLEAR & CONFIDENT, armed with a soul-informed strategy that will allow you to lead your business and life with intention and alignment, then it's time for you to take this next step.
ELEVATE your 2020 with STRATEGY & SOUL!
During our seven days together, you'll be supported completely, challenged, and given space to strategize, celebrate, and design tangible plans and actions for your best year. You'll also get readings, workshops, and an amazing personal photoshoot to elevate your work in 2020!
It can be so hard to make the space, without distractions, to prioritize your own success in your business. Not to mention striking balance between your business and life, and then weaving it all together in a way that feels CLEAR and empowering to you.
So many of us are so fast-paced that it can be unnerving to be asked to slow down. Each time we sit down to have conversations together, it helps us to learn, to slow down, and to be intentional. It's those dinner table conversations—and we cannot wait to share those with you.
We know this time of year especially can feel like being in limbo—not quite beyond the past but not into the next phase yet either. Instead, we invite you to look at this time as a portal for decision-making, intention-setting, and charting out the year to come!
You should be starting your year feeling confident and intentional about everything in your life and work.
Ask yourself this: Are you actually relaxing & resting if your mind is anxious because you're feeling unclear about where to direct your focus, energy, and resources in the new year? We know that feeling of working so hard and then ending up feeling drained. This work is for creating your plan and replenishing your soul so that you can actually carry it out.
In order to actually turn off our minds and be fully present, we need to satisfy our mind with a PLAN and a STRATEGY so that we can hear the voice of our SOUL, and allow ourselves to truly relax and receive nourishment.
About your retreat facilitators
Anastasia Chomlack
Anastasia helps entrepreneurs create authentic visual content that connects them with people who will invest in their work. She believes that cultivating visibility helps us grow our businesses, and she wants you to catch a glimpse of the beautifully imperfect and wholly compelling person that the rest of us see when we see you.
Anastasia is a professional photographer and breast cancer survivor who now helps women craft their work-life image through retreats, social media curation, and business support, in addition to photographing them. She is the owner of Whistler Wedding Collective, Anastasia Creative, and Anastasia Retreats.
As a career photographer Anastasia has witnessed some breathtaking things: The intimate beauty of people falling in love and making other people; The heartbreaking beauty of people saying goodbye; The inspirational beauty of people making things to make the world better.
See more about Anastasia at anastasiacreative.com
Cara Viana
Cara Viana teaches meditation, energy work, metaphysical and intuitive techniques, and yoga. Whether you want to begin or enhance your meditation practice, gain a spiritual perspective on life, or dance into the world of yoga – Cara has the knowledge, strength, and grace to take you higher.
It all started when Cara began studying meditation and energy work 16 years ago. Now Cara uses meditation as a foundation in her everyday life and finds joy in spreading that love and light through to others.
Now, after more than 8 years of teaching Cara shares her gift of spiritual instruction through virtual classes available to anyone all over the world, intuitive readings, and in-person workshops.
See more about Cara at www.caraviana.com
dani McDonald
Dani is the photographer and founder of Soulography + Real Beauty Uncovered, and she is a Certified Life Coach.
After Dani's Real Beauty Uncovered Project was recognized at the White House in 2016 and received numerous awards for Healing Arts Awards, she has combined her passion for photography and for helping women find their true selves with her Soulography experience. Through Soulography, she creates a photoshoot experience that is rooted in reading your guides, grounding guided meditations and embodying our female archetypes to capture your essence.
Dani McDonald's work has been recognized by the President's Interfaith Community Service Award (2016), as Healing Artist of the month by Atlantic Health Systems, has been featured in museums and galleries, has been published in numerous books and magazines, and featured on News12 NJ.
See more about Dani at www.danimcdonald.co/about-me
Bridget Ambrose
Bridget is an Energy Intuitive + Reiki Master + Integrated CranioSacral Practitioner + Tarot reader. Blending her advanced training in Energy Medicine and CranioSacral, her immersive Tarot courses along with her own healing journey, Bridget is able to help people understand who they are at a deeper level. With very clear channeling + intuitive guidance she can identify stagnant energy in the body and facilitate a shift that provides a very powerful healing experience to her clients.
Bridget is also a self taught home stylist who creates interior spaces for people to feel energetically balanced and nourished in their home.
She believes your home is an extension of your heart and your mind. We all need a safe place to discover ourselves and in turn those we love.
Bridget has a degree in Psychology and an extended background in Child Development. Prior to her healing practice she worked with children and parents in a variety of settings.
See more about Bridget at www.becrowbe.com
KUTA SELATAN, BALI, INDONESIA
Nestled on the west-side of the Bukit, which means "hill" in Indonesian, our Retreat Center is near Bingin Beach, one of the Island of Gods most hidden treasures.
A simple surfers' paradise since the 70s, it is now also coveted by photographers excited to shoot its incredible scenery from the top of its cliff. It provides incomparable views of the crystal clear Indian ocean, contrasted with limestone cliffs and the dramatic colors in the sky. Off the beaten path, Its pristine beaches are perfect to kick-back and relax for a day trip.
The Bukit is a world apart from Kuta's crowd and crazy Seminyak, and will completely fulfill your soul with happiness if you're looking for tranquility. In addition, Uluwatu temple, one of the most revered temples on the island, is just a fifteen minute drive away.
Nearest airport: Ngurah Rai International
What's Included On the Retreat?
Introduction call (via Zoom) where we all meet before the retreat

7 full days of the retreat

Welcome package on arrival

Business coaching sessions during the retreat

Mastermind mentoring sessions during the retreat

Optional business audit

Individual photography session with Dani / Anastasia

Personal Intuitive Tarot Session

Powerful group healing session with Cara

Shared bungalow room

Healing, fresh food made just for us by a private chef

Massage experience

Cacao ceremony

Burning ceremony

Day excursion

Daily movement class and/or meditation

Nightly ceremony or sister circle

Discount on services with Dani or Anastasia for 3 months after the retreat

Free 30-minute check-in call with Dani or Anastasia in the month after the retreat

Access to our vetted list of professionals; some discounts with people we love to work with ourselves
WHAT'S NOT INCLUDED:
Flights to/from Bali

Ground transportation*

*transportation to the retreat venue from the airport is included; however ground transportation back to the airport after the retreat is not included.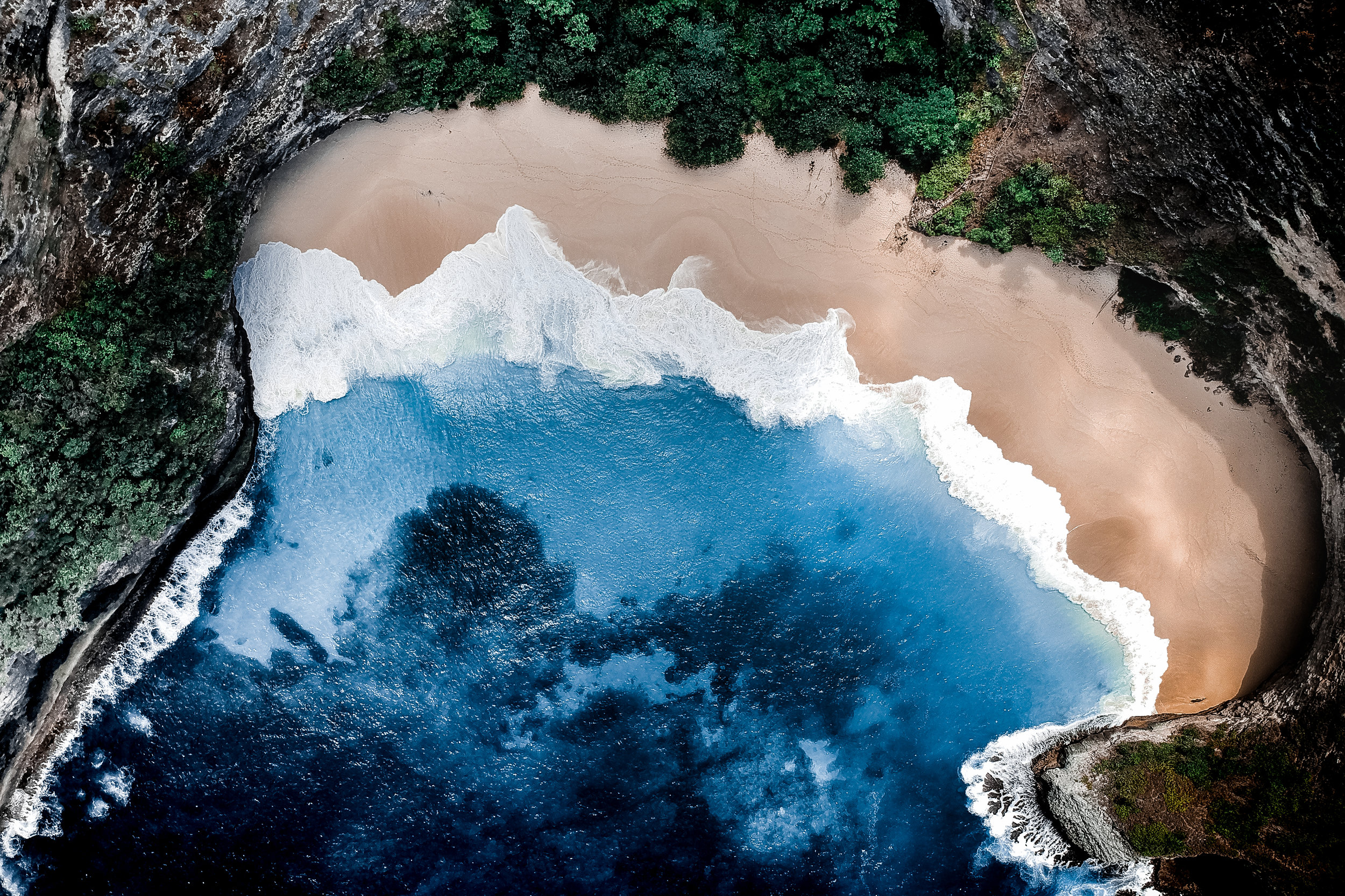 Early Bird — $4200
2 PAYMENT PLANS ARE AVAILABLE:
$1500 Deposit plus 4 monthly payments of $725

$1500 Deposit plus 2 monthly payments of $1450


+ includes an additional 30 minute follow-up coaching call
+ additional 30 minutes for your photo session with Dani / Anastasia
Regular Price — $4800
2 PAYMENT PLANS ARE AVAILABLE:
$1500 Deposit plus 4 monthly payments of $875
Deposit plus 2 monthly payments of $1750
Here's how to secure your spot
To ensure your spot, you must submit your deposit AND fill out the registration form.
Frequently Asked Questions —
What do I need to pack?

We'll send you a packing list via email once you've signed up for the retreat. Don't worry, you won't need to buy any costly equipment or pack overly heavy bags. The retreat center is well-equipped for yoga and meditation, food will be provided, and we'll make sure you're taken care of.

Do I have the option of a private room?

It's an option for an added cost. If you are interested, please email us at [email goes here].

Which airport should I fly into?

The closest airport is Ngurah Rai International. From there, we will help you coordinate transfers to the retreat home, which is approximately 30 minutes by car.

What day should I fly in/out?

We recommend flying in on [date goes here] and out on [date goes here].

How do I get to the retreat location?

You are responsible for your flights and transportation to the retreat venue. Once you've secured your spot, you'll send us your flight and contact info and we'll make sure that all is well with your transportation.

Is there an opportunity for me to stay longer?

If you would like to stay an extra night at the retreat center, please contact us and we will get you information about this option.
More Questions? Ask Away
Are You Ready To Join Us for Plenti.full 2020
There are only 14 spots available